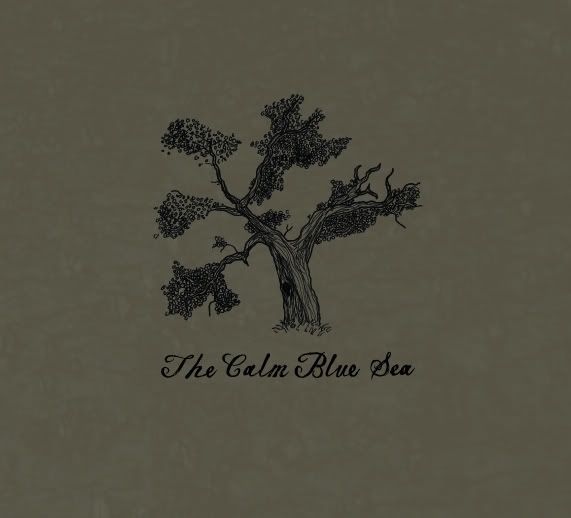 Genre :
Post-rock, Experimental, Piano, Ambient
Myspace
Download

Tracklist
1. We Happy Few
2. Literal
3. The Rivers That Run Beneath This City
4. Now Those Ashes Are at the Bottom
5. After the Legions
6. This Will Never Happen Again
"What's fresh and unique to The Calm Blue Sea are the bold peaks and valleys of their songs. The piquant crescendos and decrescendos are hallmarks of skilled songwriting and composition. Most striking are the soft, ethereal piano choruses, bookended by driving guitar verses that hold your attention and simultaneously leave you wanting more."
-

Austin Sound Check
"The Calm Blue Sea is an album that I would describe as methodically proportioned and barely constrained servings of melody and chaos. At times the band is downright mathematical in their precision, interlacing and intertwining intricate piano and guitar lines while the rhythm section pounds away on the low end, then with a sudden crash of stick to snare, all hell breaks loose, but always perfectly on command." -The Sound of Marching Feet
"This album is a sonic experience. Every song is an epic...each track is its own micro-symphony...This is a worthwhile pick-up for experimental instrumental music fans and a good introduction to the genre for the uninitiated." -Instrumental Analysis

"The guitar sounds are incendiary. The piano is flat out titillating. This local Austin band comes at you like a hurricane to your FACE! ¡A tasty crescendo!" -Waterloo Records employee pick