Genre :
Post-rock,
Northern Ireland
Myspace
Preview
Buy
>> You can buy the CD from ASIWYFA's Myspace Page :)
Tracklist :
1. Set Guitars To Kill 5:29
2. A Little Bit Of Solidarity Goes A Long Way 3:25
3. Clench Fists, Grit Teeth… Go! 6:19
4. I Capture Castles 7:17
5. Start A Band 4:53
6. Tip Of The Hat, Punch In The Face 4:21
7. If It Ain't Broke… Break It 6:21
8. These Riots Are Just The Beginning 4:48
9. Don't Waste Time Doing Things You Hate 7:31
10. The Voiceless 6:27
11. Eat The City, Eat It Whole 7:45
Just when you thought you couldn't give a fig for yet more instrumental post-rock, along come these upstarts to clout you upside the head for taking your eye off the ball. Kissing cousins to From Monument To Masses, ASIWYFA deal in a similar line of dynamic crashes, danceable rhythms and Dave Knudson guitar squiggle, even giving their songs similarly state-smashing titles to again raise the question of just how political you can really be while barely uttering a word. True to form, the band occasionally lose themselves amidst untold minutes of panoramic fartarsery, but there's always a tubby fucker of a riff lurking on the horizon to ensure things come back to life with another reassuring thunk.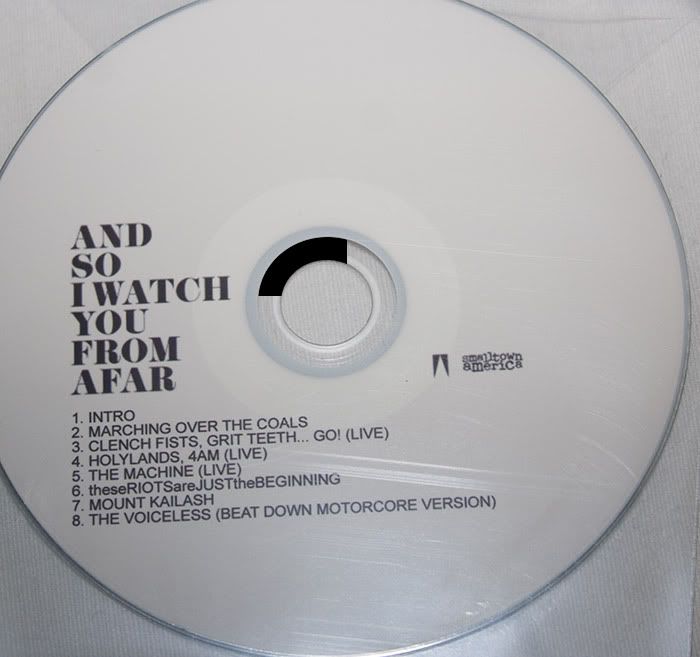 Bonus Disc : Preview
Tracklist :
1. Intro 0:11
2. Marching Over The Goals 3:04
3. Clench Fists, Grit Teeth… Go! (live) 7:19
4. Holylands, 4AM (live) 2:11
5. The Machine (live) 5:53
6. theseRIOTSareJUSTtheBEGINNING 4:43
7. Mount Kailash 6:45
8. The Voiceless (Beat Down Motorcore Version) 2:26