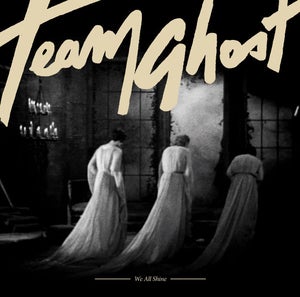 Genre :
Shoegaze, Electronica,
from France
Myspace
Buy
Tracklist :
01 – Lonely, Lonely, Lonely
02 – A Glorious Time
03 – Sur nous les etincelles du soleil
04 – Echoes
05 – Only You Can Break My Heart
06 – Colors In Time
07 – Deaf
08 – Red Light Corridor
09 – High Hopes
10 – Celebrate What You Can't See
11 – It's Been A Long Way, But We Are Free
12 – Signs & Wonders
13 – Into My Arms
14 – We All Shine
Team Ghost is a collaboration between Nicolas Fromageau, multi-instrumentalist composer Christophe Guerin and producer Jean-Philippe
Talaga.

Fromageau was originally one half of M83 on their first two albums
(M83; Red Seas, Dead Cities, Lost Ghosts). Fromageau split with M83 in 2003, and emerged from his hiatus when he performed at 2009's Midi Festival on the French Riviera, under the new moniker "Team Ghost". Their debut EP "You Never Did Anything Wrong to Me" was released on April 26th 2010 by Kiss Me First Records.