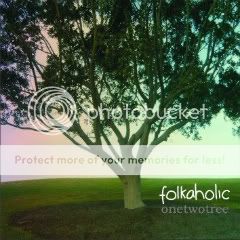 Genre :
Ambient, Soundsacaping, Post-rock, Electrocoustic,
Indonesia
Myspace
Tracklist :
01 – niks song
02 – missing football time
03 – rainfall
04 – october sky
Folkaholic was formed in 2009 as an experimental music project from Harriz Jati (mic.o.wave) and Pratomo (As We Are). Folkaholic is a music composition that combines kinds of music genre. They always try to develop their sounds to be more comfortable for those who are listening to Folkaholic songs and to help people rest their minds by hearing Folkaholic songs.
Folkaholic is trying to make some music that definitely describes what message they want to deliver. Each of their songs describes what they feel when they were making those songs. They will always try to make songs that are easy listening and honest.

[me]Despite the low quality of the mp3s, the songs are amazing. Beautiful, Comforting, Relaxing.