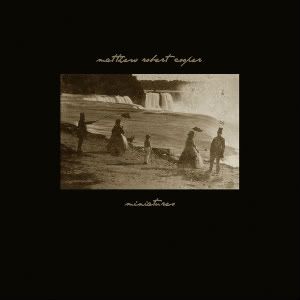 Genre :
Ambient, Experimental, Classical, Post-rock
Myspace
Download


Tracklist :
01 Miniature 1
02 Miniature 2
03 Miniature 3
04 Miniature 4
05 Miniature 5
06 Miniature 6
07 Miniature 7
08 Miniature 8
09 Miniature 9
Nine short saturnian interludes make up the first proper vinyl release by the sound artist who has intrigued your collapsed antenna many times before as Eluvium, Matthew Robert Cooper. Atmospheric chamber music from the cardboard box vortex. Miniatures moves from swirling spatial feedback manipulations to stripped down minimal piano pieces and back while you watch from the curbside the ghostly parade. Limited to 2,000 copies with the first 1,000 on colored vinyl. Buy It Now!
[..] Born in Tennessee and raised in Louisville, KY, Matthew Cooper relocated to Portland, OR several years back and has since spent many a night holed up in his house transforming the vibrations in his brain into sweeping walls of elegant noise. With a depth ranging from fragile to glacial,
he takes dense layers of guitars and pianos and builds them into an awe-inspiring fortress around himself.
Resting comfortably and confidently in the spirits of Brian Eno's most accomplished ambient pieces, Eluvium is a freakishly beautiful affair.
If it was ever possible for a warm gust of wind to send chills through every bone in your body, then Eluvium is that warm wind.


ps : thx to me friend @ IP ;)